6 Tips for Making Travel More Affordable This Winter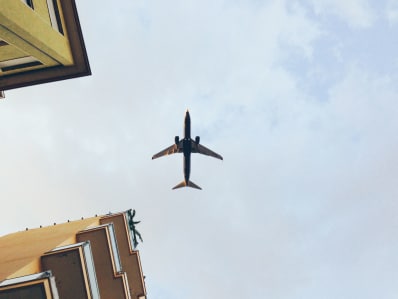 (Image credit: Tommaso Tuzj/Stocksy)
If you're staying home this holiday season, you're not alone. Personal finance website WalletHub reported that 33 million people won't be traveling this winter because they can't afford it. Experts found that although 37 percent of Americans agree that travel is worth getting into debt, four out of 10 are saying that they won't be traveling this winter because of finances.
If you're a last minute Linda like myself, planning ahead to get the best bang for your buck can be a challenge. Aside from the many planning tools we have at our fingertips and literal social feeds dedicated to thorough preparation, WalletHub offered a few money-saving travel tips from their finance experts to help domestic and international travelers navigate through the winter months and cut corners during the expensive holiday season.
1. Pay with a credit card whenever possible
The best credit cards for travel provide a lot of value through initial rewards bonuses and points or miles for every dollar you spend. They also give you a $0 liability guarantee for fraud and complementary rental car insurance coverage. So it's a good idea to use one for the majority of your travel expenses.
"Millennials are savvy when it comes to traveling on a budget," said Nizar Hussein, an instructor in the department of marketing and hospitality services at Central Michigan University. "They take advantage of reward programs offered by credit card companies and open new credit card accounts to earn points. Many are learning the value of reward points if they pay off the credit cards in a timely manner."
The most obvious vacation destinations, types of accommodations, and departure dates are naturally going to be the most popular and thus the hardest to book on a budget. So consider things like taking a mid-week flight, going to a small town, or renting a house instead booking rooms in an expensive hotel (especially if you're traveling with a big group). You can also take advantage of free resources such as public transportation and destinations known for natural beauty.
3. Mix business with pleasure
If you can find a way to squeeze in a few meetings, certain aspects of your trip may be tax deductible. While your travel must technically be "for business" and only your own business-related expenses are deductible, you're allowed to tack a few recreational days onto either end of a business trip. And you can certainly brainstorm ways to include your family under the business umbrella even if they aren't employees (e.g. piling everyone into a rental car that would ordinarily be just for you).
4. Shop around
Comparing the prices of different airlines, hotel chains and vacation packages will help you find best possible deals. You might even get a better price than what's listed online by telling the sales rep that you'll book immediately if they can beat a specific competitor's offer.
5. Take advantage of the dollar's strength
Choosing a vacation destination based on where you'll get the most bang for your buck is at least worth considering.
6. Bring a low-fee debit card
Even the best credit cards for travel can't pay for everything when you head abroad. So the best approach is to take a Visa or Mastercard debit card, which will allow you to take out cash as needed and benefit from low exchange rates.
Check out WalletHub's infographic for more winter travel tidbits.