Style Source: Spring 2013 Trends From Surya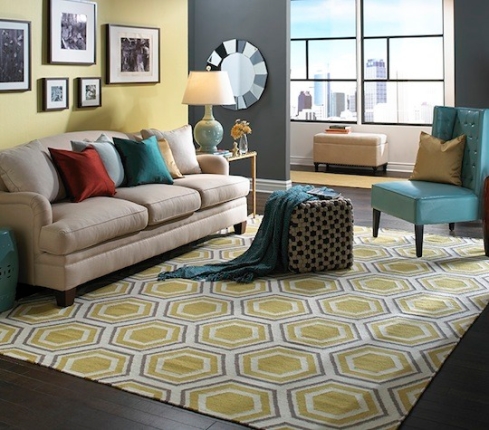 One of the key components of style success is knowing where to source the latest and greatest innovative design. If you haven't already added them to your arsenal of great sources, Surya is one of our faves for on-trend rugs, poufs, pillows, throws and art. Releasing brand new designs each season and sticking to quality craftsmanship keeps Surya at the top of our list for colorful, fashion-forward home accessories. Surya products can be purchased at leading furniture and interior design stores nationwide.





The Art and Passion of Surya Rugs
Founded in India in 1976 by Surya Tiwari, who helped American retailers source high-quality rugs and other furnishings in India, Surya has grown to employ 50,000 weavers who work alongside world-class designers to provide innovative goods to retailers across the globe. Each season brings new pieces inspired by everything from Surya's travels around the world to the latest designer fashions on the runways. Some of our favorite trends this season include:

Mood Indigo
Falling between deep blue and violet, one of our favorite colors making a comeback this spring is indigo. Surya's collection includes pillows, poufs, and rugs in this versatile shade. Though it may be moody on it's own, we love seeing indigo alongside bright pinks, greens, oranges, and bright shades of blue for a fresh preppy look that is perfect for spring. If your decor includes bright accent colors that pop out against a largely neutral backdrop, definitely consider integrating a vast swath of indigo to add some depth while still showing off vibrant accents.
Choosing a new area rug is one of the fastest, and often most affordable, ways to transform a room's look and keep your decor on-trend. Be inspired and begin your journey to a room transformation on Surya's Pinterest page.