Ideas for Unused Dining Room Area?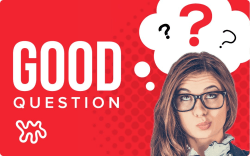 Q: Most apartments I've lived in have all had the walk-through dining area, where you go through the dining room to the living room. However, I always eat at the kitchen bar or on the couch and no longer use a dining table. So... what do I use this dead space for? It's not tiny but narrow enough that nothing more than a seating area might do, but I have no need for an extra seating area. The second bedroom is the office so that's out as well. It just continues to look unfinished...
Due to how common this walk-through area is in floor plans, I can't be the only one with the issue.
I included my floor plan with dimensions; again, I'm most puzzled with what to do with the dining area in my apartment. -Sent by Carrie
Editor: Our dining room is currently empty as my partner works on designing and building The Ultimate Dining Room Table, so we've been using the room to play ping-pong and have dance parties. Not helpful? Readers, please chime in!
• Have a question for our community? Send us yours with a photo or two attached (questions with photos get answered first).