Ideas for Updating a Whole House of 'Not-My-Style' Furniture?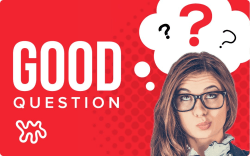 Q: We have just bought a home as is—i.e. with furniture included. Unfortunately, we and the previous owners don't share the same taste. While the furniture they've left is probably rather valuable, it's all very dark, metallic, and cold. Selling it all seems like a hassle, so we are wondering whether there might be some easy DIY ways to make the furniture look warmer/brighter/more rustic...
Perhaps there's a way to make the metallic legs look more like wood or white wash? Any ideas will be much appreciated! Thanks. -Sent by Chiara
Editor: That furniture is the opposite of rustic, but I'm sure our clever readers can come up with something!
• Have a question for our community? Send us yours with a photo or two attached (questions with photos get answered first).