James Van Der Beek Shares a Brilliant Furniture Assembly Hack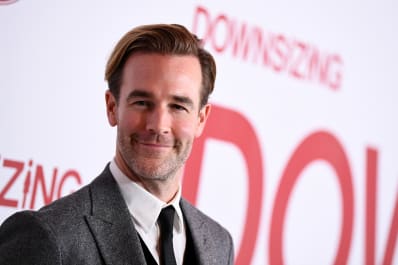 (Image credit: Emma McIntyre/Getty Images)
Assembling furniture can be frustrating and time consuming, especially when you don't have all the pieces you need. Thankfully, actor and handy dad James Van Der Beek just shared his MacGyver-esque hacks over on Instagram.
Wednesday evening, the What Would Diplo Do? showrunner posted a series of Instagram Stories about assembling furniture. At first, he was short one dowel (who hasn't been there??) but found the solution in a common office supply.
Van Der Beek grabbed a ballpoint pen, and using some PVC pipe cutters (not included, he makes sure to mention), cut off a bit that was as long as the dowel he needed.
As genius as the move was, Van Der Beek forgot the first rule of DIY: read the instructions. Shortly after, there were a series of slides where he realizes he misread them and actually ended up with an extra dowel.
That little detour cost him some time, so we can't blame him for wanted to wrap it up quickly. Which leads to possibly the more brilliant of his two hacks: fitting an allen wrench for his power drill.
The hex-shaped screws that accompany many furniture pieces isn't compatible with your standard flat or phillips drill bits, so unless you already own a special set, you're often relegated to screwing a piece together by hand. James, however, decided to use a pair of bolt cutters to slice off the elbow in the allen wrench so it would work in his power drill.
The pool of people who own bolt cutters but not hex shaped drill bits is perhaps small, but I'm impressed nonetheless by James' ingenuity. And if you ever find yourself in such a situation, know that you can power through.