Peek Inside the African Glamping Resort Where Prince Harry & Meghan Markle Are Reportedly Honeymooning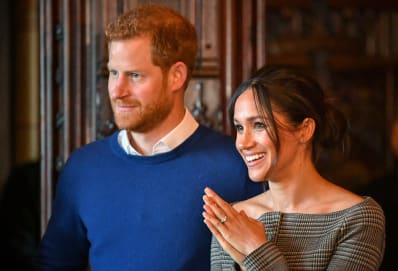 (Image credit: WPA Pool/Pool/Getty Images)
Forget sipping piña coladas on the beach. For their honeymoon, Prince Harry and Meghan Markle are rumored to be heading out on a "glamping" trip in Africa.
"Glamping," which stands for "glamorous camping," is a twist on the traditional tentpoles and campfire method of enjoying the great outdoors. Instead, Glamping sites come with all the luxe amenities of a hotel, while still immersed in nature. According to PEOPLE Magazine, Prince Harry and Meghan are possibly headed to the Hoanib Valley Camp in Namibia's Kaokoland, a remote area surrounded by mountains, sand dunes and deserts. But a trip of this level will certainly cost guests a pretty penny: the luxurious camp ranges from $650 to $740 per person, per night, based on the booking site.
The camping area consists of 6 different guests tents, all of which blend into the natural environment with nearly no carbon footprint. Filled with locally-made furniture and entirely solar powered, the tents are covered in the colors and prints that the area is known for. But there's more than just top-of-the-line amenities; for a conservation advocate like Harry and animal lover like Meghan, the natural landscape is where they can track incredible wildlife like giraffes, rhinos, and elephants. While the camp has denied PEOPLE's request for comment about the couple rumored honeymoon, it certainly sounds like the like of place that the couple would love to explore.
Just this week, Kensington Palace announced that Harry and Meghan are requesting that wedding guests skip traditional gifts, in favor of donating to a collection of their favorite charities. The duo aren't following the traditional royal path to the altar, choosing a lemon elderflower wedding cake instead of the typical option, a fruitcake.