Natural Remedy: 5 Plants That Repel Mosquitoes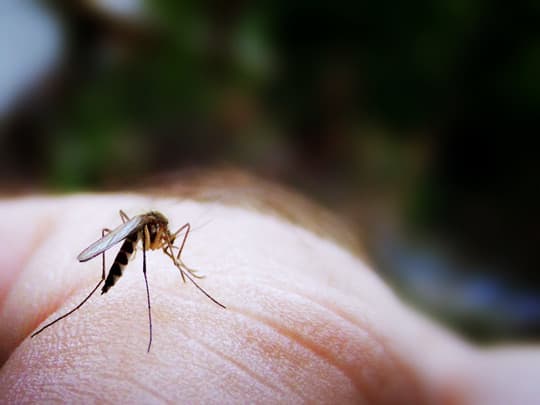 Ah Summer! Fun, sun, picnics, pools...and mosquitoes. Keeping them at bay often involves an arsenal of chemically laden product sprayed or wiped directly on the skin. Why not consider enlisting Mother Nature's power in keeping these pesky critters at bay? These plants can help you do just that...
Catnip: what attracts cats is very effective at repelling mosquitoes. This'd be our first choice.
Rosemary: This is one of our favorite herbs for cooking and we love the smell and the bright blue flowers. And, as we've mentioned before, it's effective against mosquitoes. It may not last outside when the weather gets colder but it's perfect for the summer when the bugs are out and the vegetables that blend perfectly with it -- tomatoes, eggplants, peppers -- are in.
Marigolds: Their bright flowers will decorate your garden and add some colour. If you plant some near your vegetable plot, they also work their magic on other garden pests such as aphids as well.
Mosquito Plants: Yup, there are actual plants called mosquito plants.
Citronella Grass: this plant is where they get the oil that powers those smelly candles that keep the bugs away. Unfortunately, it's also a tropical grass that grows super tall so it may not work in your average garden.
And, you can also use the leaves or flowers of these plants to make your own natural repellents! There are two methods:
Alcohol method: Steep the crushed foilage in an alcohol (you can use vodka) and set aside for a few weeks to cure
Oil method: Cover crushed foilage with a neutral oil like almond or safflower oil. Next morning, strain the oil, add new foilage and cover with the strained oil. Repeat for 5 days. Use the resulting oil as is or mix it with alcohol to make a spray or with lotion.
Image from Flickr member
James Jordan
licensed under Creative Commons License