Ryan Margaret's Gender-Neutral Nursery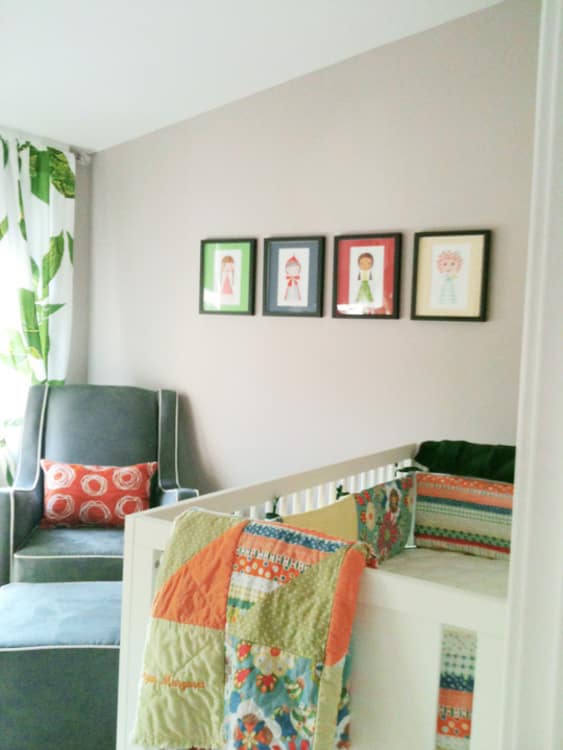 Name: Ryan Margaret (18 months)
Location: Chicago, IL
We started with a neutral primary and secondary color nursery. When we found out that we were having a girl, we added some feminine touches.
My sister made the bumpers and a quilt from fabric that I chose. I went high end on her crib, but used a hand-me-down dresser. We were lucky enough to get the bookshelf and hanging shelf as gifts from a generous Aunt. The walls were painted a neutral khaki color, so that they can transition well in to a little girl's room in a few years.
Thanks, Carrie! Readers, you can visit Carrie at Prospect Park Ridge.
(Images: Carrie/Prospect Park Ridge)