These Are the 25 Best Cities For Job Hunters to Live In – Sorry NYC, You're Out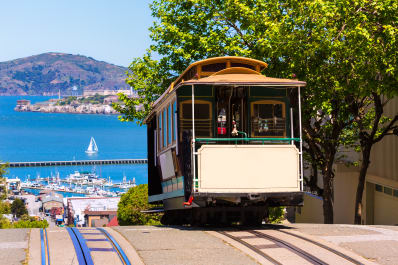 (Image credit: Tono Balaguer/Shutterstock.com)
Is there anything worse than job hunting? Editing your resume, sending out applications, and writing cover letters are grueling work. Then actually going on interviews, it is all exhausting. You have to sell yourself to company after company and hope that one of them likes you and you like them back.
But did you know that the city you live in might be affecting your job search? Maybe you feel like there are too many amazing opportunities to choose from. Or, you could be one of the unlucky ones, who feels like there are no jobs anywhere.
If you feel like you're struggling to find a good job that fits your criteria, take a look at the city you're living and working in.
Indeed, the worldwide search engine, has released a list of the 25 best cities for job hunters. If you're from the tri-state area, you probably will not be surprised to find Manhattan and Brooklyn didn't make the cut.
If you don't live in California, you might want to consider moving, as there are four cities from The Golden State in the top 5 and several other California cities in the top 25. To be fair, California is basically the entire west coast.
Indeed used four factors to determine where the best cities for job seekers were located.
How favorable is the local labor market to the job seeker? What's the average salary, adjusted for cost of living? How high do employers score for work-life balance in Indeed's review database? How high do employers score for job security and advancement opportunities in Indeed's review database?
If you're into tech, you might want to consider a move to San Jose, as Indeed says:
"San Jose, home of Silicon Valley, is known as the tech capital of the US. True to this, computer and mathematical occupations make up 12% of all jobs in the San Jose metro area, c ompared to a national average of less than 3%, according to the Bureau of Labor Statistics (BLS)."
Here's the full list:
Which of these are you most surprised to see on this list? I did not expect to see Omaha, Nebraska on here.