The Year's Smallest Homes from Reader House Calls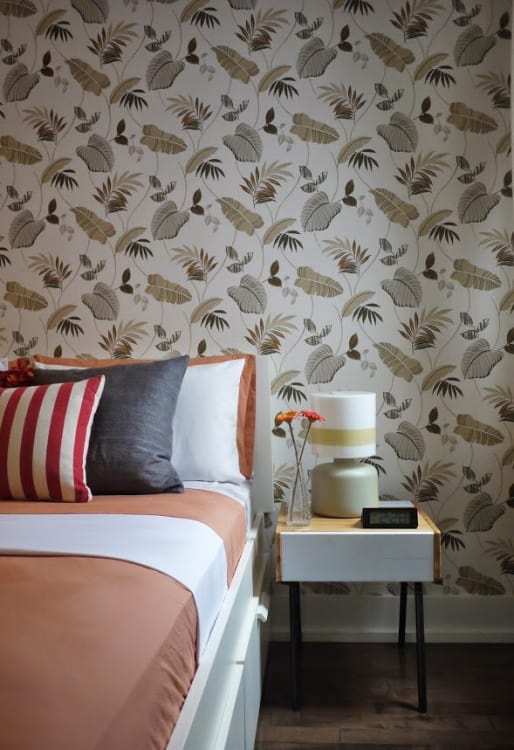 (Image credit: Submitted by Ana)
We're interested in homes of any and every size, but small homes will always hold a special place in our hearts, especially when they showcase one of our most dearly held tenets: that your home can be beautiful, organized and healthy at any size. These House Calls, all of homes less than 1,000 square feet (many much less) perfectly illustrate good small home living.
Above: We spend a lot of time decorating the space and we're really proud of our new home. Our place reflects our personalities and passions.
See more → Ana and Fabiano's Cozy Canadian Home
(Image credit: Submitted by Virginia)
Despite our place being small, we love having friends over. We love grilling lakeside at the complex's pool and then ending the night in our unit. We've squeezed as many as 15 friends in, piled on our sectional sofa and gathering around our small dining room table. Having a space where others feel comfortable is important to us and something we are proud to have achieved
See more → Virginia's Florida Home With a View

(Image credit: Submitted by Josie )
It's small, only 677 square feet, but opening up the doorway between our kitchen and living room has made the living space feel incredibly light and airy. We're both proud of how we've managed to make the flow of the flat work so much better.
See more → Josie's 677 Square Foot South East London Edwardian Flat
I love how cozy and comfortable our home feels, and it truly is ours after the blood, sweat and tears we put into it. I even love seeing the little mistakes in our subway tiling every time I shower. It was definitely an exhausting and stressful process, but so worth it in the end.
See more → Leah & Mike's 1940s Ocean Beach Beauty
(Image credit: Submitted by Rachel)
It is daily challenge to pare down our stuff, so as to contain ourselves to the space that we live in, but I'm thankful for that life constraint. As our tastes and life priorities change, it's been fun to rethink the layout and practicality of our furniture and home accessories.
See more → Rachel's Ever Evolving Brooklyn Apartment
(Image credit: Submitted by Whitney )
There is a lot going on in my little studio, in line with my "more is more" style. I like large patterns and bright colors and didn't want to shy away from them just because my space is so small (450 square feet).
See more → Whitney's "More Is More" Style Studio
I have a love/hate relationship with the size, at only 560 square feet. Most days I can't imagine ever wanting something bigger, but other days I can't find any space for the books that somehow keep finding their way into our home.
See more →
Abigail and Joe's 560 Square Feet of Great Finds
(Image credit: Submitted by Caryn)
In 2005, my husband and I bought a very small 1000 square foot house in Santa Cruz, California to raise our growing family. Proximity to the ocean and a great elementary school trumped our desire for square footage!
See more → Caryn's House of Boys (With Plenty of Pink)
(Image credit: Samuel Laubscher)