Uggie's Ikea + DIY Nursery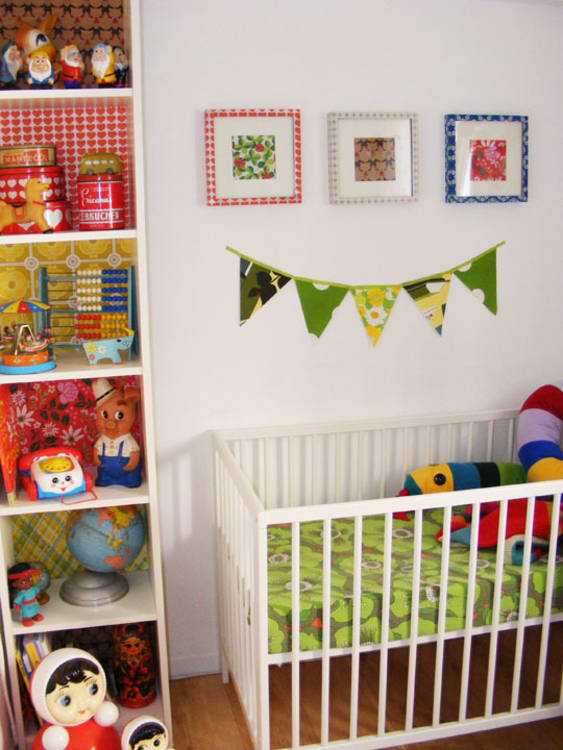 Name: Uggie
Location: Tel-Aviv, Israel
Uggie's room is a tiny space (2x3 meters) in our rented 1.5 bedroom apartment- he got the 0.5. When we found out we were having a boy my decorating dreams of a pink princess room were shattered.
After browsing long and hard on Ohdeedoh we decided to keep the walls and furnishing white and everything else in nothing but white. Budget was an issue because baby stuff costs way more in Israel than in Europe or the States. We got the crib (Gulliver) and shelf in Ikea. The dresser is an old hand-me-down that was in 80's pine varnish so I painted it white and added some vintage wallpaper to the drawers and Ikea's cheapest handles. The shelving unit is Ikea's Billy with some wrapping paper I stuck to the back (here's a tip - do it before assembling, it's easier.).
The reindeer was a craft project I made nine months pregnant using my wrapping paper collection and the mobile I made using kids' beads from Ikea. The bunting is from fabric leftovers which I hot glued together.
So far Uggie seems to love his happy new room!
Thanks Dana!
(Images: Dana M.)