Which Window Coverings Work Best in Kitchens?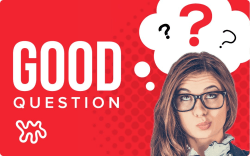 Q: We are in the process of updating our '60s split-level, and we have a dilemma: how to dress our kitchen window for nighttime privacy? The window is huge (over 6' wide and 4' tall) and looks straight into the room where our neighbors watch TV. When we turn on the light to cook (especially now that it's dark at 4pm!), it floods both our yards with light and we look like a giant beacon in the darkness. Plus, those middle-of-the-night trips to the kitchen are a bit more...revealing than we'd like them to be. We've done the rest of our home's windows in curtains, but that just seems unsanitary (grease), smelly (we cook a lot of fish), and too formal...
I think that wooden (or plastic, wood-like) slatted blinds would be too heavy to pull up on a window of this size, so what are my options? Oh—and no judgment on the current cabinets and backsplash... remodel forthcoming :) -Sent by Shannon
Editor: Such a great question! My kitchens have generally had small, brick wall-facing sorts of windows, so I've never had to deal with the challenge of choosing—and cleaning!—kitchen window coverings. Readers, what do you recommend?
• Have a question for our community? Send us yours with a photo or two attached (questions with photos get answered first).